Have you imagined going out in a self-driving robo-taxi? It is happening now. Pieran Maru explores the exciting introduction of robo-taxis, including participants such as Waymo, Cruise and Tesla's Dojo, with testing being carried out on the streets of San Francisco.
16 November 2023
Click here to view the full Disruptive Strategist Newsletter.
San Francisco has always been in prime position for the development and testing of robo-taxis on public roads. Fuelled by a thriving ecosystem of autonomous vehicle start-ups and a supportive regulatory environment, the city has emerged as an epicentre of activity. This reputation was cemented in August 2023, after the California Public Utilities Commission (CPUC) voted in favour of allowing robo-taxi operators Waymo and Cruise to commercially operate a 24/7 service. The CPUC decision followed an intense public hearing that lasted more than six hours, with proponents highlighting robo-taxis could contribute to the city's tourism – just as the infamous cable cars have. However, others highlighted the erratic behaviour, numerous unexpected stops and safety concerns for other road users. Some protestors even resorted to 'coning' robo-taxis by placing a cone in a disruptive manner that stopped the vehicles.
Waymo, with a waitlist of over 100,000 riders, is now setting its sights on expansion in Los Angeles and plans for operation in Austin, Texas. However, the road has not been quite as smooth for its counterpart, Cruise. In a swift turn of events, Cruise reduced its fleet by half, due to a request from the state Department of Motor Vehicles (DMV). This was attributed to a number of incidents, including a collision with an emergency response vehicle.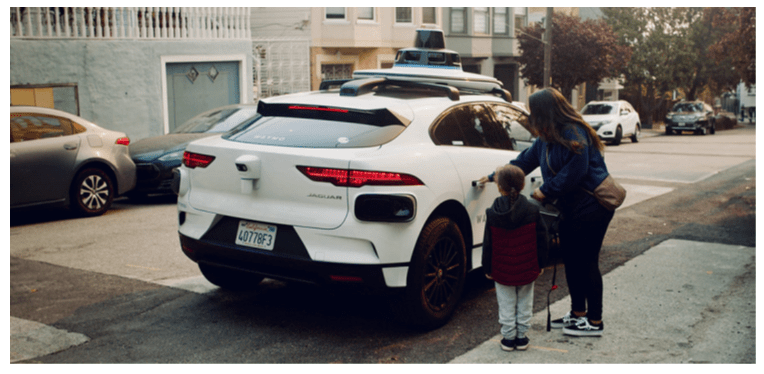 Although self-driving robo-taxis have taken the headlines, much of the activity has been in advanced driver-assistance systems (ADAS) and partial/conditional automation systems available today in passenger cars. So what kind of automation do robo-taxis fit under, and where does it leave the future for mass market passenger cars?
ADAS – What level counts?

As defined by SAE International, driving automation consists of six levels on a scale of 0-5. The robo-taxis in San Francisco are considered Level 4 high automation in which automated driving features do not require you to take over driving and can operate in a geofenced area. Meanwhile, passenger cars are more commonly offered at Level 2. Mercedes has been offering Level 2 driving partial automation for several years, with features including lane keeping assist, automatic emergency braking and adaptive cruise control. More recently, its Drive Pilot system became the first Level 3 autonomous drive system to receive US state approval. Its conditionally automated driving can take over all driving in certain conditions such as speeds of up to 40mph on the motorway and in heavy traffic. However, Level 3 still requires human override when notified.
Dojo
One company at the forefront of harnessing all the video data produced and training its neural networks is Tesla. Dojo is Tesla's purpose-built training supercomputer, using its own AI model to train on the data from its vehicles to accelerate development of its Full Self-Driving (FSD) functionality. At present, improvement in FSD is limited by its ability to collect and process video data from vehicles. By developing an advanced supercomputing architecture using a custom silicon system in house, Tesla predicts Dojo will be one of the top five supercomputers in the world by GPU count. It is often debated as to whether Tesla is simply an auto company or is a tech company; Dojo helps push the barbell to the tech side. One analyst at Morgan Stanley recently estimated the Dojo supercomputer could add USD 500 billion to the company's market value via new addressable markets such as faster adoption of robo-taxis, network services or offering its FSD capabilities to other car manufacturers. Overall, robo-taxis and driving automation has the potential to make our lives more convenient while improving safety. As the technology continues to develop, with the cost of deployment coming down, we can expect to see autonomous vehicles, including robo-taxis, become an increasingly common sight.
Important disclosures and information
The information contained herein is given for information purposes only and does not qualify as investment advice. Opinions and assessments contained herein may change and reflect the point of view of GAM in the current economic environment. No liability shall be accepted for the accuracy and completeness of the information contained herein. Past performance is no indicator of current or future trends. The mentioned financial instruments are provided for illustrative purposes only and shall not be considered as a direct offering, investment recommendation or investment advice or an invitation to invest in any GAM product or strategy. Reference to a security is not a recommendation to buy or sell that security. The securities listed were selected from the universe of securities covered by the portfolio managers to assist the reader in better understanding the themes presented. The securities included are not necessarily held by any portfolio nor represent any recommendations by the portfolio managers nor a guarantee that objectives will be realized.

This material contains forward-looking statements relating to the objectives, opportunities, and the future performance of the U.S. market generally. Forward-looking statements may be identified by the use of such words as; "believe," "expect," "anticipate," "should," "planned," "estimated," "potential" and other similar terms. Examples of forward-looking statements include, but are not limited to, estimates with respect to financial condition, results of operations, and success or lack of success of any particular investment strategy. All are subject to various factors, including, but not limited to general and local economic conditions, changing levels of competition within certain industries and markets, changes in interest rates, changes in legislation or regulation, and other economic, competitive, governmental, regulatory and technological factors affecting a portfolio's operations that could cause actual results to differ materially from projected results. Such statements are forward-looking in nature and involve a number of known and unknown risks, uncertainties and other factors, and accordingly, actual results may differ materially from those reflected or contemplated in such forward-looking statements. Prospective investors are cautioned not to place undue reliance on any forward-looking statements or examples. None of GAM or any of its affiliates or principals nor any other individual or entity assumes any obligation to update any forward-looking statements as a result of new information, subsequent events or any other circumstances. All statements made herein speak only as of the date that they were made.